LEARN MOSAICS – Two Day Worskshop

Saturday & Sunday, May 15 & 16
   Sat:   9:30am-4pm
   Sun:   1pm-4pm
This is a two day class.
Use your broken China to make a beautiful mosaic!
Our Master teacher, Mindy Faubion, will show you how to cut and shape mosaic pieces to fit a simple pattern on either a metal or wood serving tray.
COST: $40
     ___Cost to reserve your place: $20
REGISTER::   mindyfaubion@gmail.com
Class limit is 12. If more than 12 want to sign up, we will start a another class list and schedule another workshop.
WHAT TO BRING:: Participants will need to bring a wood or metal tray and china plates whole or broken. (Goodwill is a great place to find cheap china plates).
Work gloves are suggested, but not required.
A full supply list will be sent to you after reservation fee is paid.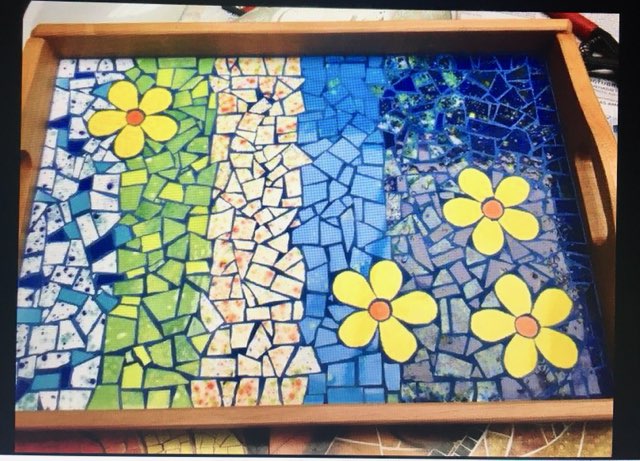 One of the more prominent features of Beulah Acres is our Art Studio. 
The Faubion Creative Art Studio is led by Master Artist Mindy Faubion.  The studio offers low-cost classes each week in pottery and painting, as well as hosting an Open Studio to allow artists to explore their creativity, get assistance with projects from our lead teachers, or bounce around ideas with other students.