WEDNESDAYS
Morning Class — 9:30am – 12pm
Evening Class — 6:30pm – 9pm
Only $25
{We want everyone to have a chance to enjoy the Studio,
so contact Mindy Faubion if you need assistance with the fee.}
Master Teacher Mindy Faubion and her assistants truly love helping others find the joy of ceramics.
For beginners to advanced students.
Learn basic techniques in building pottery and glazing.
The Art Studio is open each week

Wednesdays
9:30am – 12:30pm
    and
6:30pm – 9pm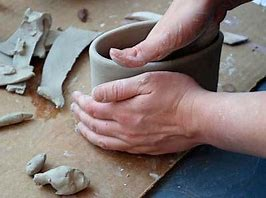 Hand-building in Clay ~
4 Week Session
Handbuilding classes
4 week session $120.
$10 tool kit – covers all supplies including clay and glazes.
   Wednesdays  9:30am – 12:30pm
        or  6:30pm – 9pm
   • Contact Mindy to Register for class.
Drop-in lessons – $25 per lesson
We know that not everyone is able to make a 4 week commitment, but you can still get a lesson from our Handbuilding teachers that works with your schedule.  Drop in on Wednesday morning or evening to get a lesson or get help with a project.
Pottery Open Studio
To practice building, get additional training, and glaze projects.  
The studio is open to explore your creativity, get assistance with projects from our lead teachers, or bounce around ideas with other students. 
Come in any time!  No sign up needed.
Cost $25 per session
Wednesdays
9:30am – 12:30pm
 6:30pm – 9pm

Pottery Wheel
Contact Mindy to schedule sessions
Cost- $28 per session for 2 hrs.
3 lb of clay is included, plus glaze and firing.
If taking more than one class, a tool kit is suggested for $10.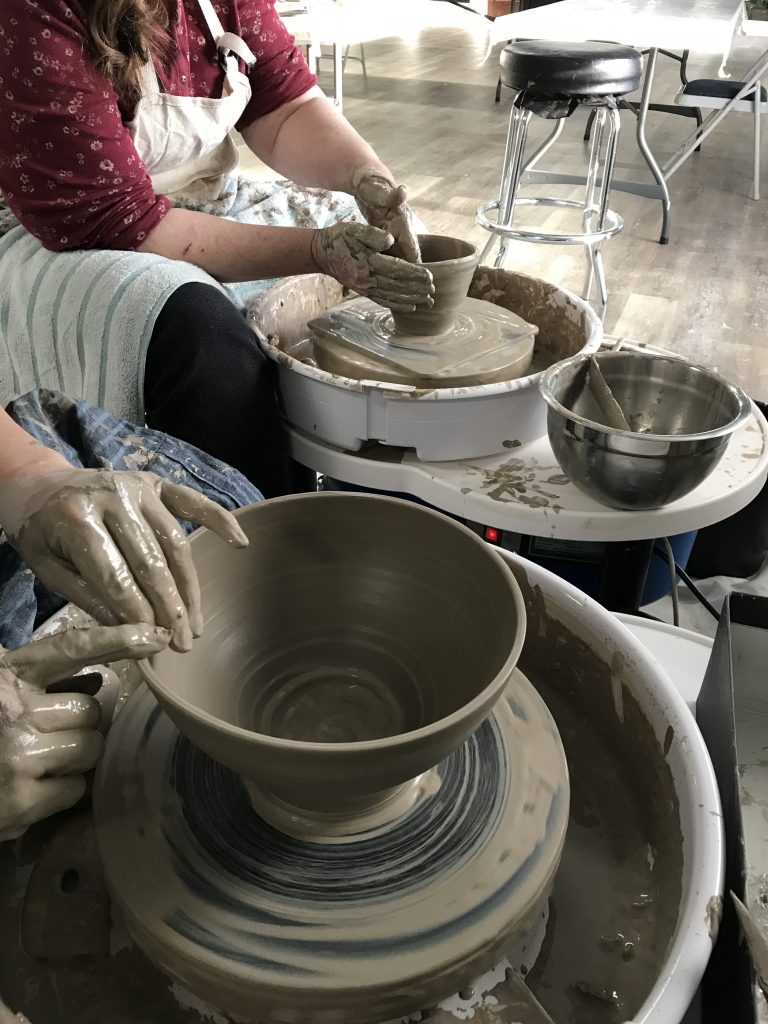 Hand Building with Clay
  Mugs, and birdhouses, sculpture, clocks … whatever you can imagine our teachers can teach you to make!
Intro to Hand Building will be an opportunity for students to work with clay as an art medium. Each student will become familiar with the basic methods of construction, decoration, vocabulary, as well as sculptural techniques.
One lesson or a four week session. 
Schedule session times with Mindy