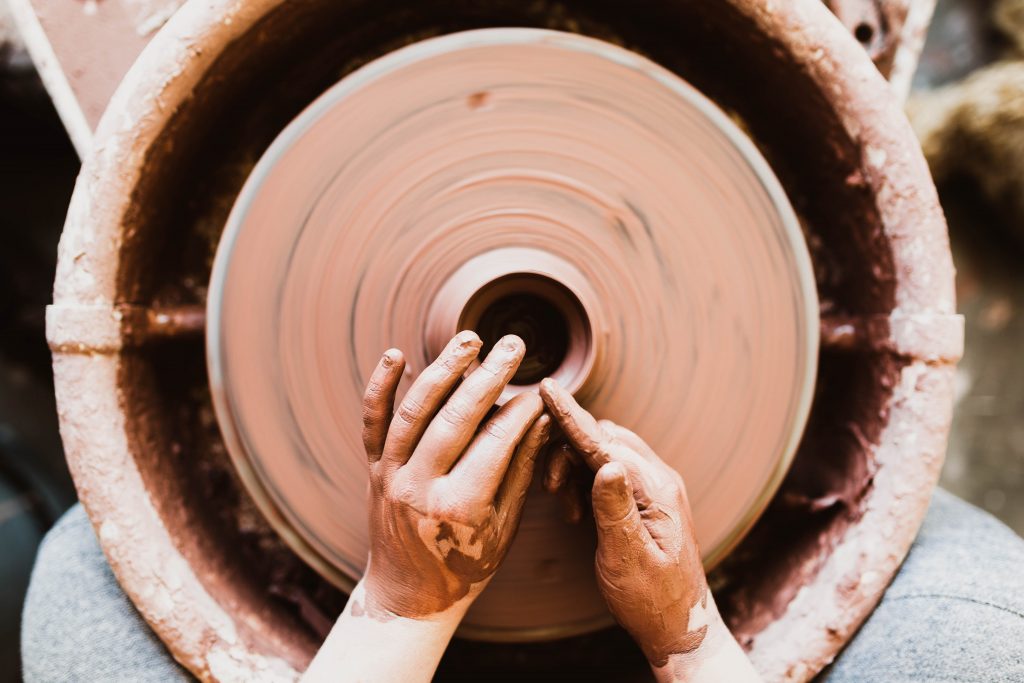 Pottery Wheel Lessons – now being offered at Beulah Acres!
Private Pottery Lessons, Pottery Parties,Corporate Events, Team Building Exercises, Couples Classes
Our Fall Pottery Class Schedule will be announced soon.
Check back here or keep up with us on our Instagram and Facebook pages 

Master Teacher:  mindyfaubion@gmail.com
CURRENT POTTERY CLASSES
OPEN STUDIO     
To practice building, get additional training, and glaze projects.  
The studio is open to explore your creativity, get assistance with projects from our lead teachers, or bounce around ideas with other students.  Come in any time!  No sign up needed.
     Cost $25 per session 
  Tuesday mornings    9:30am – 12:30pm
         or
  Wednesday evenings   6pm – 9pm
         or
  Thursday mornings   9:30am – 12:30pm
POTTERY WHEEL  – contact Mindy to schedule sessions
      Cost- $28 per session for 2 hrs.
              3 lb of clay is included, plus glaze and firing.
              If taking more than one class, a tool kit is suggested for $10.
BASIC POTTERY – new classes coming soon
Learn basic handbuilding skills and glazing techniques.
Students will be encouraged to explore their own ideas while learning about the possibilities of clay.  Make functional pottery like mugs and bowls, imaginative sculpture, or ceramic jewelry. 
To register for Basic Pottery sessions click the Register and Pay for Class button.